This review of Dino Lite Pro AM4113T would not have happened had I not used it to inspect one of my old laptops that failed to boot up.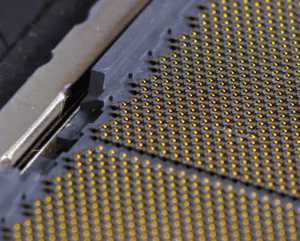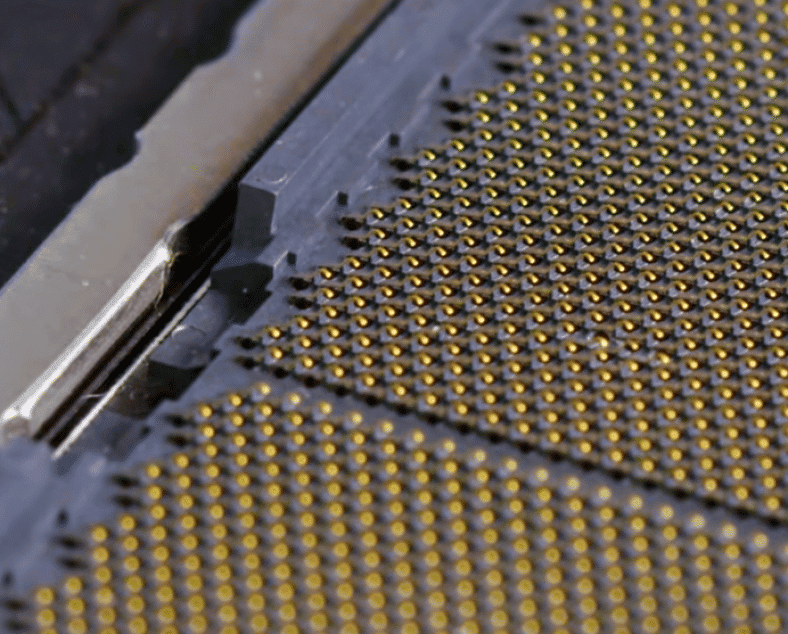 Long story short, due to a recent virus infiltration upon my laptop, I had to do a total wipe-out and restore some old files from my old laptop. The old laptop has not been used for almost 2 years and I was holding my breath as I powered it on. My heart almost stopped when I kept hearing high and low beeps as I repeatedly reboot the laptop. I knew what it is…
My previous career as an IT engineer has not gone to waste, it was a sign of CPU failure. I swallowed hard and proceeded to dismantle the laptop. As I carefully lifted the CPU from the socket, I took a close look at both the CPU and the socket, nothing appeared to be wrong with them. I re-seated the CPU and boot up the laptop again. The high and low beeping persisted. Something is not right.
Dino Lite Pro AM4113T to the Rescue
Just then, I remembered my neighbor Timmy recently bought a handheld portable Dino-lite microscope for his part-time gig repairing circuit board at home.
I brought my laptop over.
Within 10 minutes, Timmy was able to show me a close-up image of a burnout part of the CPU socket on his monitor screen.
I was truly amazed.
I would not have thought of it. A few hours later, my laptop booted up successfully after I replaced the faulty CPU socket with an old and used one I retrieved from my IT spare parts chest box. 🙂
Besides showing me the CPU socket fault, Timmy proceeded to show me some great features (read on to find out) of Dino Lite Pro AM4113T.
I was impressed.
Dino Lite Pro AM4113T should be on your to-buy list if you are looking for a high-quality digital handheld microscope.
Specifically, it offers you the ability to perform measurements and calibration on the images captured. Using it, I managed to capture the images of some very close-up images of my CPU and the socket holding it.
Dino-Lite is a brand that needs no introduction if you have been researching digital handheld microscopes, whether for work or a hobby.
It is a premium brand trusted by partners in the manufacturing, research and educational industries.
In this review post, I will dive into the deeper details of this lightweight (at 3.84 ounces) handheld microscope by Dino-lite.
If you are unfamiliar with microscopy and are overwhelmed by the sheer variety and types, you will want to check out our microscopy buying guide to help you make a better buying decision.
Product Core Features of

Dino Lite Pro AM4113T – What's to Like?
Measurement, Calibration and Annotation Capability
The software provided has the ability to calibrate measurements for greater accuracy of any captured images.
You will be happy to know that images captured can be measured in different units (inch/mil/mm/um) and types which are straight lines, circles, angles, arches grids and more. 
I like the ability to use simple tools to annotate and draw lines, shapes, and text of captured footage.

Image Format Types
Below are a huge variety of image formats that is currently available:
Image Save Formats (Windows) – BMP, GIF, PNG, JPG, TIF, RAS, PNM, TGA, PCX, MNG, WBMP, JP2, JPC, PGX
Image Save Formats (Mac OS) – JPEG, PNG
Video Save Formats (Mac OS) – MOV
Imaging Standards – DirectShow, UVC
Awesome Software
The software forms an important part of this Dino-lite handheld microscope. For Windows users, be sure to use DinoCapture 2.0 software and DinoXcope software for Mac users.
As mentioned earlier, the software offers many useful features that enable you to save, annotate, compare and analyze captured footage. The software currently supports (as of this writing) Windows (XP/Vista/7/8/10), Mac OS 10.5 and above, Android, and iOS.
Micro-touch Function

I personally find this feature awfully useful from a convenient and time-saving perspective.
The touch-sensitive area is a pretty neat feature that allows you the ability to set the sensor to perform things like start/stop recording video, read a barcode, or switch LEDs.
The MicroTouch feature can also be disabled using the software if you find it unsuitable for your field of work.
Alternatively, the software can also help set it to single or double touch to trigger any of the functions mentioned earlier.
Scroll lock Function
This feature is only useful for people who require consistent magnification when inspecting circuit boards or something that needs constant zoom magnitude.
As for people like me, I would rather disengage it and change the lock to the unlocked position as I prefer to calibrate the different levels of zooming manually.
Inspection of super tiny objects like CPU sockets 🙂

Porosity inspection

Quality Inspection work

Entomology

many more
Dino Lite Pro AM4113T Product Specification Table
| | |
| --- | --- |
| Dino Lite Pro AM4113T |   |
| Dimension: | 10.5 centimeters (L) x 3.2 centimeters (D) (4.13 inch x 1.26 inch) |
| Shipping Weight: | 8 ounces |
| Item Weight: | 105grams (3.7 ounces) |
| Working Distance: | Standard |
| Lens Type: | Glass |
| Sensor Size: | 1/4 inch |
| Sensor Type: | CMOS |
| Resolution: | 640 x 480 pixels |
| Megapixels: | 0.3 MP |
| Frame Rate (max): | 110V-2430 FPS0V |
| Operating System: | Windows XP, Vista, 7, 8, 10, Mac OS 10.5(and up) |
| Included Software: | DinoCapture 2.0 (Windows), DinoXcope (Mac OS) |
| Connection Type: | USB 2.0 |
| Cable Length: | 182 centimeter (71.65 inches) |
Who should buy
Dino Lite Pro AM4113T
?
Do you have a part-time gig inspecting or repairing logic boards or electronic circuit boards? If you are spending long hours staring at circuit boards through a magnifying lens, you should probably check out AM4113T which is definitely a lifesaver for you.
Doing your repair or inspection works via a monitor screen will help save both your eyesight as well as sanity. 🙂
Who shouldn't buy it?
Dino Lite Pro AM4113T is definitely not for you if you are looking forward to taking it out for outdoor exploration, checking out insects and spiders.
Besides that, if you need features like Polarization, Interchangeable Cap and Enhanced Depth of Field, you should not be looking at AM4113T. Instead, you may want to check out Dino-lite  Edge AM4115ZT.
Is The Price of
Dino Lite Pro AM4113T
Reasonable?
You will find great value in this Dino-lite Pro microscope if you plan to use it on a very frequent basis.
There is no point in getting in and using it once in a blue moon.
If you are getting it for daily work, you will regret NOT investing in one sooner.
Reviews from Existing Buyers
There is nothing but mostly positive reviews from all the buyers who have bought Dino Lite Pro AM4113T.
Most of them are impressed with how easy it is to set up and use right off the bat. Most of them also like the real-time image coming off their computer screen as they do their quality inspection and repair work.
One of the buyers was amazed that the 1.3 megapixels camera was able to capture footage in 2560×2048.
Final Thoughts – Should You Buy it?
Dino Lite Pro AM4113T comes with an excellent CMOS sensor as well as a very convenient touch button for taking images.
If you are working in the entomology, and quality inspection industries which involve inspecting and analyzing live images, Dino Lite Pro AM4113T should be something high on your to-buy list.
What Else to Know?
Work Distance Chart


Video of a customer reviewing Dino-Lite AM4115ZT.