Definitive Buying Guide for the Best Microscopes [2022 Edition]
With the relentless advances in the technical field of microscopy technology, the types and variations of microscopes that come with increasing advanced features are truly overwhelming for most people looking to get one for their personal needs.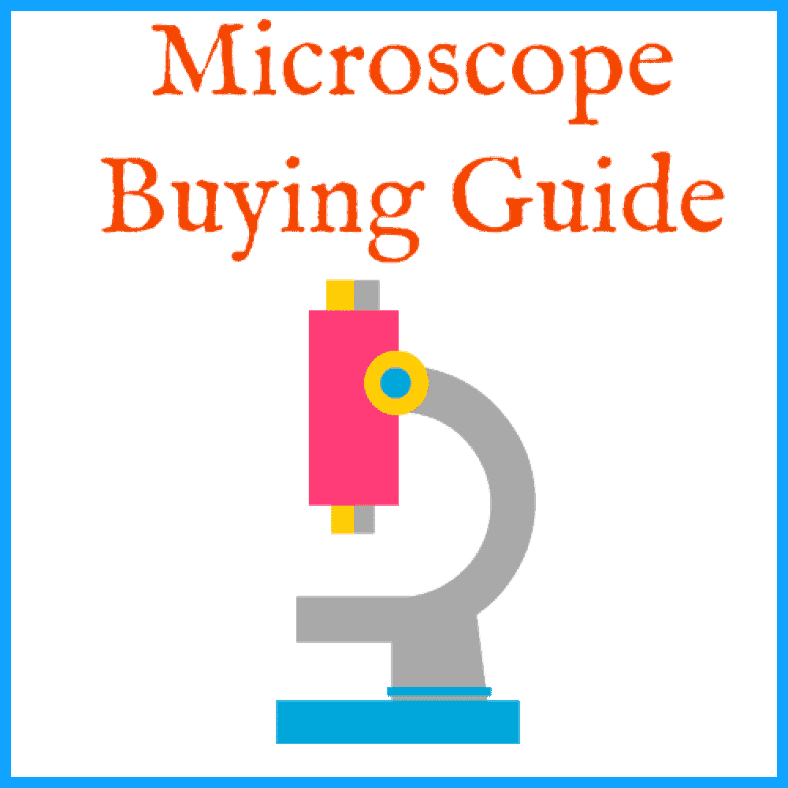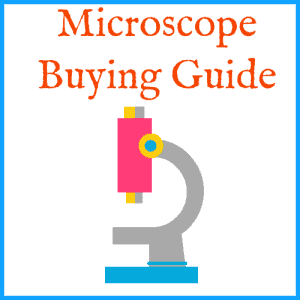 Furthermore, it can be pretty daunting to pick one among the many different brands, types, and features. Choosing the most suitable microscope for your line of work or perhaps a newfound hobby should not be an uphill task.
In this buying guide, you will get to know how to pick and choose a microscope that is in line with both your budget and requirements.
Unfortunately, there is no one-size-fits-all type of microscope on the market. A researcher in a pharmaceutical lab apparently needs a different type of microscope compared to a school kid who is starting to experiment by looking at insect specimens.
How to Pick and Choose the Best Microscope
There are three main selection criteria that are crucial in helping you pick and choose the best microscope that truly fits your intended use for it.
There are obviously many others but these main ones should be enough to help you filter out unsuitable ones and shortlist a few that match your needs and budget.
Feel free to drop us a note if you need help with some recommendations.
[Selection Criteria #1] Understanding the Types of Microscopes and Their Intended Use (Applications)

In the microscopy industry, most microscopes fall under two basic categories (high and low power microscopes).
As technology evolves, microscope manufacturers continuously come out with newer models of microscopes that fall under these two categories.
Below is a glossary of high and low power microscope varieties that are grouped differently based on their individual functions.
High Power Microscopes
These microscopes are also commonly known as compound microscopes and biological microscopes. They are mostly used because of their ability to view (up to 1000x) extremely tiny things like plant and blood cells, tissues, micro-organisms and so on. These things are way beyond what our naked human eyes are capable of seeing.
Compound Microscope
Most compound microscopes have a high magnification of up to 3000X. Biological microscopes are a variation of it that is used for viewing things that are invisible to human eyes like plants and blood cells.
Some compound microscopes even have the capability to connect to a separate USB digital camera to record a video clip of whatever is being seen through the microscope eyepiece.
Fully featured compound microscopes should come with:
coaxial coarse and fine focus
LED transmitted illumination system
large double layer mechanical stage with scale and adjustment handle
2000X magnification with 100X oil immersion objective
Biological and Metallurgical Inverted Microscope
Inverted microscopes are usually used for performing lab works similar to that of animal or plant cell analysis. For example, you will need one if you are looking to examine super tiny living microorganisms invisible to human eyes within contained environments like beakers or flask.
Biological inverted microscope and Metallurgical inverted microscope are two basic variations of inverted microscopes.
Biological inverted microscopes are mostly used for viewing and observing living microorganisms within a fluid-based environment. If you are looking to buy one, be sure to get one that comes with the ability to provide phrase contrast (epifluorescence) and brightfield.
Metallurgical inverted microscopes, on the other hand, are used for viewing opaque objects and are too "big" for viewing under a typical upright metallurgical microscope. In your line of work or study, if you need space for a manipulator tool to micro-manipulate tiny opaque objects, this is probably the type of microscope for you.
Low Power Microscopes
Stereo microscopes and dissecting microscopes are both low-power microscopes that are used for viewing slightly "larger" things and objects than those high-power microscopes. Things like old coins, stamps, insect specimens and so on.
Stereo Microscope (also known as dissecting microscopes)

Stereo microscopes have very wide applications that will work flawlessly in many industries.
We are referring to industries that require the examination of three-dimensional transparent or opaque objects like coins, soils, or very tiny electrical components and solid surfaces like circuit boards or fossils.
Stereo microscopes have low magnification capability which is usually at about 4.5X to 80X.
If you are an archeologist who studies human artifacts or a biology student who is required to dissect, inspect and observe the internal parts of plants and insects, then you might be looking at getting binocular or trinocular stereo zoom microscopes.
Now you have a basic glimpse of the various types of microscopes, it is time to match them with the kind of intended use you have in mind.
The types of samples or objects that you plan to view will help define what types of microscope you will need at the most basic level.
For example, you will want to get a biological compound microscope if your aim is to study the movements or finer details of cells or tissues and biological specimens.
Beyond this, you will need to look at the various features and functions that you will need in your course of study or research work.
Microscopes with the most common features and functions will be listed in the next section.
[Selection Criteria #2] List Down Features and Functions that Match Your Needs

Once you are aware of the intended use (application) for the microscope, it is time to pen down a list of specific features and functions you will need on a regular basis.
If you are a biology student looking for a microscope, you will want to first understand the specific features and functions that are in line with the requirements of your school projects.
For example, you may need a biological compound microscope with eight magnifications levels (40x to 2000x) or perhaps a sliding binocular viewing head to study the finer details of cell walls and membranes of plant cells and so on.
Once you know what features and functions you need in a microscope, it will be relatively easy to shop for one that fits your budget which we will discuss below.
[Selection Criteria #3] Plan a Minimum and Maximum Price Range Within Your Budget

Certain brands and models of microscopes come equipped with premium features and state-of-the-art functions that are way better than others but their price points are also way higher than most – some are even in the 4-digit range.
Under you need it as per your job requirements, it is never a good decision to buy something so expensive yet you only need and use less than 40% of the features and functions.
As mentioned earlier, always list down the features you need and functions that you will use on a frequent basis. In addition to that, it is recommended to have a price range in mind that you are willing to fork out. E.g. between $150 to $250. The purpose of doing this is for you to have a wider selection of microscopes that fit your requirements.
Once you have shortlisted a list of brands and models that meet your requirements and budget, it is just a matter of choosing one that you truly preferred.
I have listed some popular microscopes below that might be of interest to you.
Comparison Table of the 10 Best Microscopes

Below is a comparison table where 10 of the top brands and models of microscopes are being shortlisted based on their features and reviews from online buyers.
| Best 10 | Brand|Model | Variation Type | Microscope Head | Magnification | How Much? |
| --- | --- | --- | --- | --- | --- |
| | Amscope M100C-LED | Compound | Monocular | 40X - 1000X | |
| | My First Lab MFL-06 | Compound/Stereo | Monocular | 10X to 400X | |
| | Koolertron AS-SM | Digital | 5 inch LCD Display | Up to 260X | |
| | Jiusion-1000x | Digital | USB Connection to Phone/PC | 40X to 1000X | |
| | OMAX M82ES-SC100-LP100 | Compound | Binocular | 40X to 2000X | |
| | Opti-Tekscope OT-HD | Digital | USB Connection to Laptop/PC | Up to 200X | |
| | Carson MM-300 | Portable Handheld | N.A | 20X to 200X | |
| | Andonstar ADSM302 | Digital | 1080P Display | Up to 560X | |
| | Celestron 44308 | Handheld Digital | USB Connection to Laptop/PC | 20X to 200X | |
| | C & A Scientific Premiere MSK-01L | Compound | Monocular | 40X to 400X | |
Our Top Editorial Picks for 2022
Below are some of our editorial picks of microscopes most suitable for specific use and requirement. They may not be the best in the market in terms of features and pricing but they do perform well for their intended use.
Related Product and Resources
Accessories for Microscopes
Frequently Asked Questions
Below are some commonly asked questions that we hope will help you make better buying decisions when it comes to getting the perfect microscope.
What is a Microscope?
A microscope is a highly precise optical instrument that uses a lens or multiple lenses in order to observe objects that are too tiny and even invisible to the naked eye.
Where to Buy Microscope?
Microscopes are usually purchased online in retail stores like Amazon as neighborhood supermarkets and shops do not sell them.
Where to Buy Microscope Slide?
Unless you are living in a microscope specialty shop otherwise ordering them online would be a more convenient and cheaper solution.
What is the Difference Between a Compound and Stereo Microscope?
Compound microscopes come with high magnification and are usually used for viewing things that are "invisible" to our human eyes. On the other hand, stereo microscopes come with low magnification zooms and are typically used for viewing the finer details of small things like coins, stamps and fossils.
What is the Difference Between Binocular and Monocular Microscopes?
Binocular microscopes come with two eyepieces and monocular microscopes come with a single eyepiece. Binocular microscopes are generally less strainful for the eyes compared to that monocular microscope which has only one eyepiece.
What is a Digital Microscope?
Digital microscopes do not come with eyepieces and instead, they come with an LCD display panel for viewing samples and very tiny objects. They may not be as good as their optical counterparts but they do make it easy to snap pictures and record movies of specimen samples.